WE ARE DIFFERENT - WE ARE LOOKING OUT FOR YOU!
Cooperatives, like Altamaha EMC, are different from other business you deal with. We're different because we're Looking Out for You. Now, more than ever, that's important because we need to work together to keep your electric bills affordable.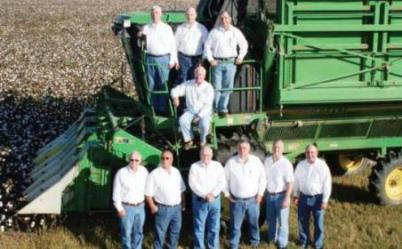 We're committed to keeping you informed about policy changes that will impact your electric bill through channels like monthly newsletters, Georgia Magazine, and our website. We're going to do everything we can to keep your electric bills affordable.


To accomplish that, we're controlling costs through innovation. Our energy efficiency programs like the HomePlus Energy Efficiency Home Improvement Financing Program can help you manage your energy use. We also offer home energy audits to make sure you're getting the best value out of the energy you use every month.

Deploying state-of-the-art solutions, like our automated meter infrastructure system, helps us control operating costs and improve service reliability. Nationally, cooperatives are meeting members' power needs with a diverse fuel mix, including renewable energy.

While we're affordable and innovative, above all else we're member focused. No matter what comes our way we'll continue to put you, our members, first. Altamaha EMC is member controlled and locally operated. As a member, you have a voice in how your co-op operates.

Member control means we are accountable to those we serve, and are dedicated to assisting our communities—your money stays at work close to home.
Costs are rising for all of us, but when it comes to your electric bill our rates are set simply to cover the cost of doing business, not to generate profits for distant stockholders. In fact, as a not-for-profit organization, we give money back to you in the form of capital credits when our revenues exceed costs.

The bottom line? We exist only to serve you and meet your needs for safe, reliable, and affordable power.

As you can see, we're different. We're working together to keep your electric bills affordable. We're controlling costs through innovation. And we're continuing to put you, our members, first. No matter what the future brings, one thing is certain—We're looking out for you.
Related Articles:
What Makes Cooperatives Special