HOMEPLUS LOAN PROGRAM

ENERGY EFFICIENCY HOME IMPROVEMENT LOANS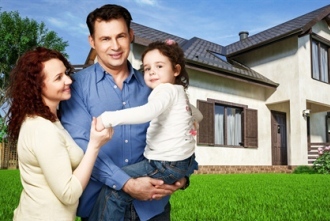 Are you using too much energy in your home? Would you like to replace that aging air conditioner or upgrade your insulation and reduce your utility bills? If you've answered yes to these questions, then Altamaha EMC's HomePlus loan program is a clear choice for you.


You can finance your energy-efficiency home improvements with a 7.9% APR HomePlus loan. The HomePlus loan is offered only to members of Georgia's participating electric cooperatives through Go Energy Financial.

To receive this low interest rate, we make it possible for you to repay the loan in monthly installments on your electric bill. You can also replay the loan with automatic bank draft. As an added benefit you will become a full-fledged member of Go Energy Financial and can take advantage of all the services the credit union offers to members such as checking, bank cards, savings and very competitive auto loan programs.

HomePlus loan funds can be used for virtually any qualifying energy efficiency improvement to your home. Some of the eligible items consumers can finance:
Energy Star rated heating and cooling systems
Energy Star rated water heaters
Energy Star rated windows and doors
Insulation and ventilation for home attics, walls, crawl spaces and basements
Weatherization items – weather stripping, caulking, duct sealing and insulation
Energy Star rated roof systems
Energy Star requires that the complete heating/cooling system meet requirements. Not all replacement heat pump systems meet the Energy Star requirements. Please ask your contractor to adhere to the Energy Star requirements for HVAC systems.

What are the rates and available loan amounts?
Please review the chart below.
APR: Annual Percentage Rate. The APR shown above has been discounted by 1.0% and applies to borrowers who elect HomePlus on-bill payments through their EMC or who elect to pay their HomePlus bill using automatic bank draft.
Term 24 months; estimated monthly payment of $45.19 per $1,000 borrowed.

Term 60 months; estimated monthly payment of $20.24 per $1,000 borrowed.

Term 84 months; estimated monthly payment of $14.85 per $1,000 borrowed.
Loan closing cost is $65, payable at loan closing.

Loan qualification is subject to assessment of individual creditworthiness and our underwriting standards. All Credit Union loan programs, rates, forms, and conditions are subject to change at any time without notice. Subject to certain conditions, loan default rate may be 16.9% APR. Please speak to your Go Energy Financial loan representative for available term options.

Who can borrow money?
Anyone who is a member of, and receives their electricity service from, Altamaha EMC. The home must be in the state of Georgia. Members of other electric cooperatives may also borrow money if their co-op offers the program.

When and how can members apply?
First decide on the improvements and the total amount you need to borrow, then complete the online application.

How long does it takes to get loan approved?
Loans are generally approved by the credit union within 24-48 hours upon receiving the completed application. You will be notified by phone by a representative of the credit union. When your loan is approved and closed, you will become a member of Go Energy Financial and will be able to take advantage of their full line of financial services.

Have questions or need more information?
If you are interested in obtaining more information about the HomePlus program, contact Van Henriott at 912-526-2118 or toll-free at 1-800-822-4563, ext.118 or Tammye Vaughn at 912-526-2120 or toll-free at 1-800-822-4563, ext 120.

How are loan funds disbursed?
After Altamaha EMC verifies the completion of the improvements, a closing is scheduled. Go Energy FInancial issues checks made payable to you and your contractor at the time of closing. If multiple contractors are involved in the project, checks will be issued to each participating contractor.

How are loan payments made?
Your loan payment will appear on your monthly power bill.

How do I select a contractor?
Altamaha EMC maintains a list of approved contractors who meet our guidelines for participating in the program. Other contractors may be added if they meet the program guidelines. Contact Van Henriott at 912-526-2118 or toll-free at 1-800-822-4563, ext.118 or Tammye Vaughn at 912-526-2120 or toll-free at 1-800-822-4563, ext 120 for a list of approved contractors.

What if multiple contractors are involved in the project?
You will need to obtain all of their bids to determine the total funds you wish to borrow. For example, you may determine you need $5,000 for a HVAC system, $4,000 for windows, and $1,000 for insulation. You should then apply for the total amount needed before moving forward with the project.

You can apply online right now by clicking the link below.
>>Apply Online by clicking here<<